RW24 community event : EST. 2007
The goal IS to Strengthen our neighborhood
By encouraging bikers and spectators to come out for a full day we hope to show off Milwaukee's Riverwest neighborhood and encourage biking in an urban environment.
Through this exercise in stamina, team work and merriment we hope to build an event that all people in Milwaukee and beyond can enjoy by participating in, volunteering for or by cheering on the riders.
This is an event for anyone who wants to participate. You don't need to be a bike racer to join in. Check out the race route, call your neighbors, grab some lawn chairs and join us this July! This race is for people who enjoy biking, want to push themselves, or just want to participate in an event that is like nothing else you have encountered. Even if you think you aren't ready to ride for 24 hours, you can split it up with a team. There are also many opportunities to help other ways. Check our volunteer page.
"I was most encouraged and thankful watching a community come together, despite recent set backs, and watch them take care of others in times of hunger, thirst, and yes, crisis." -Big Peter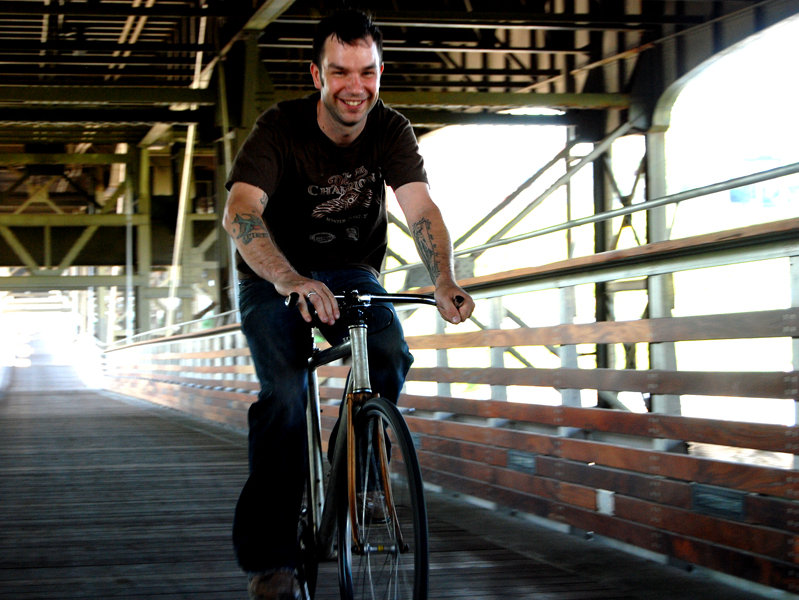 The RW24 was born through community block watches throughout Riverwest. It is a way for our neighborhood to welcome new people, strengthen relationships within the community (and beyond), and show everyone why Riverwest is amazing. From riders to volunteers, organizers to community sponsors, everyone brings a different talent and interest to the table. There is no way a few people talking about a bike race in their back yards could have come up with something like this. A whole neighborhood made this. I'm sure I speak for everyone when I say, VIVA LA RIVERWEST!
Please – Email us your pictures, memories, video, impressions and essays. Tag your social media posts with #RW24 and start dreaming about how YOUR block will make the next RW24 even better.
Do you want to volunteer?
Have an idea for a bonus checkpoint?
Let us know!