2022
July 29-30th 2022!!!
(Always the last FULL weekend of July!)
In-Person Registration Lottery
May 15th
10AM Garden Park & Black Husky
$24 CASH OR CHECK ONLY
BONUSES will be open to EVERYONE. No registration needed for the Bonus-only experience!
BEFORE May 15th-
-- *NEW* Create/update a profile on www.riverwest24.com. Update your t-shirt size.
-- Assemble your team. Make sure your teammates have created profiles.
-- Think up your clever team name.
GET YOUR SHIT TOGETHER!
VIPs (2019-2022 volunteers) get guaranteed entry but MUST come to Black Husky May 15.
Everyone else listens to Jeremy's jokes till their winning ticket is called!
Why profiles? Why Cash? Why do VIPs have to show up?
-- Profiles on riverwest24.com are how you will be registered. You NEED a profile before you come to register. You can do it on your phone.
-- CASH or CHECK ONLY. Paypal and Venmo have cracked down and we can't use them. There's an ATM at Sunrise.
-- Registration took 80 hours of data entry time. Online Profiles and In Person VIP is going to save your organizers' mental health.
2021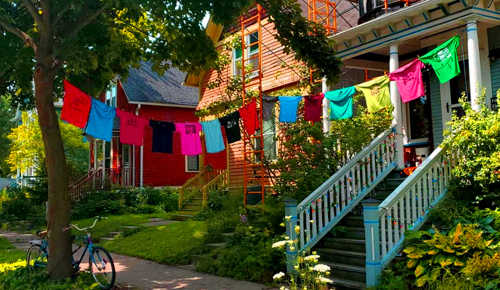 RW24 : Bonus Edition : July 23-24, 2021, 7pm Friday to 7pm Saturday.

This is the Bonus Edition year! We are observing the People's Holiday, but not in our usual fashion. There will be no registration, no scoring, no leaderboard. Anyone is welcome to ride their bike and attend bonuses.
We have slated 100(!!!) bonuses to keep you busy and meet lots of friends all day and night!
There will be a Bonus Zine, which riders can pick up (no cost!) from noon-6pm at Start/Finish on Friday, July 23rd. Inside the zine you will find: a list of all the bonuses, blank pages so you can score yourself and keep track of your own laps, record your memories and achievements. If you want, you can check off bonuses as you do them. This is a create-your-own-adventure year. Share a photo of your stats page on social media with #MYRW24.  Like every year, the bonuses will be announced on July 23rd.
We will have a traditional rider's meeting at 6:30pm at Start/Finish, and a closing ceremony at 7pm on Saturday.  
The streets belong to you. Ride the course as many times as you like. Ride solo or with you The energy will be out there.
Set personal goals, start friendly rivalries, do bonuses, share stories, play music, heckle, cheer, and make friends. Create amazing neighborhood energy and ride your bike!

It will be different than a "normal" 24, but the possibilities are endless.
The Holiday is and has always been, what you make it.

You will still make a friend.
You will still ride your bike.
You will still feel the YAY!
Come ride it out!