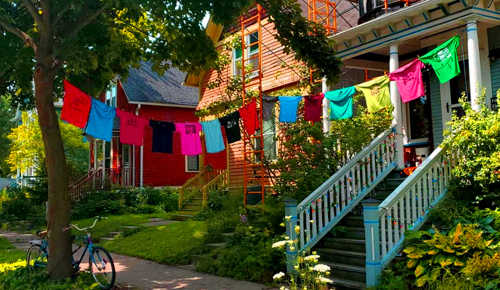 RW24 : Special Edition : July 23-24, 2021

Here we are again. Planning in a time when plans are not plans. We're soclose but not there yet. Your tireless and tired RW24 team is working on something for the Holiday observance, with safety in mind, and hopefully something for every comfort level.

To be clear, there will not be a "race" with the usual registration, scoring, leaderboards, or winners.
There will be a Holiday.

Here's what we know so far…
We will print t-shirts, draw a tattoo, and coordinate your bonuses. (A lot of bonuses)
We will provide direction, surprises, heckling, love and cheers, but no sweaty manifests.

You will set personal goals, start friendly rivalries, do bonuses, share stories, play music, heckle, cheer, and make friends.
You will pitch and host bonus checkpoints, host entertainment stops, create amazing neighborhood energy and ride your bike!

It will be different than a "normal" 24, but the possibilities are endless this year. The Holiday is and has always been, what you make it.

You will still make a friend.
You will still ride your bike.
You will still feel the YAY!

Stay tuned. We're still working it all out. This is just the beginning.